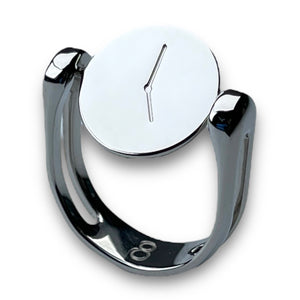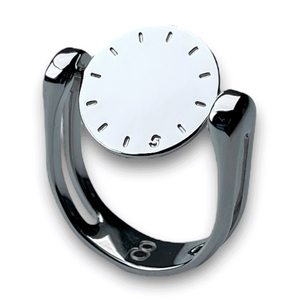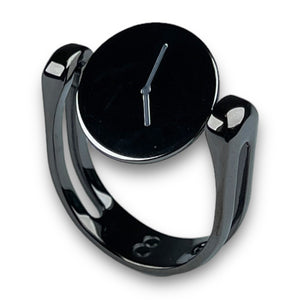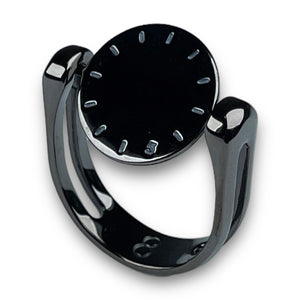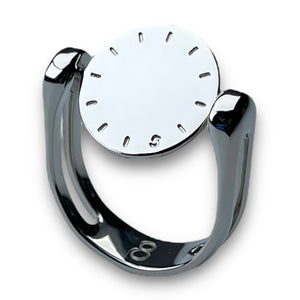 Clock Symbol (5 o'clock somewhere) Spinner Ring
This spinner has two sides—one side featuring a clock and the other side featuring the hands pointing to 5 o'clock.  
We're all familiar with the phrase "it's 5 o'clock somewhere". This phrase gives us the freedom to do things that make us happy and relaxed, regardless of what time of day it is. 5 o'clock tends to be the end of our work days for many of us, which is when we feel that we're allowed to indulge in something fun. 
No matter what time of day, it's okay to incorporate more of what makes you happy in your day. As long as you get everything done that you need to get done, a little bit of fun can't cause any harm.