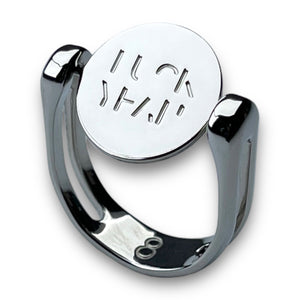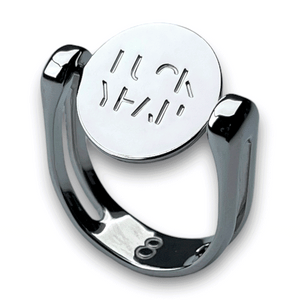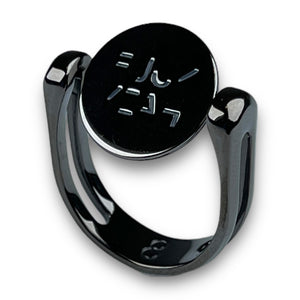 FUCK YEAH Spinner Ring
When spun, this ring spinner says "FUCK YEAH"
Rather than run from the fear of wondering "what if," charge full steam ahead and live everyday with no regrets. You may not be an adrenaline junkie yet, but give this ring a spin and get ready for the ride of a lifetime.
Carpe diem is more than an inspirational quote - it's a lifestyle. This ring will become your new personal motto, reminding you to say "fuck yeah" to new adventures and opportunities. When worn, it will inspire you to embrace excitement and live for the thrill.