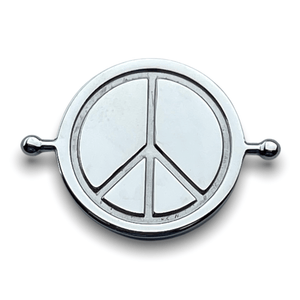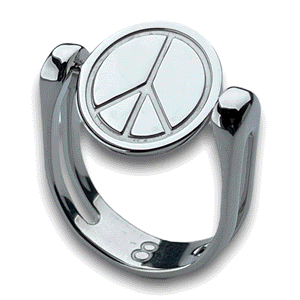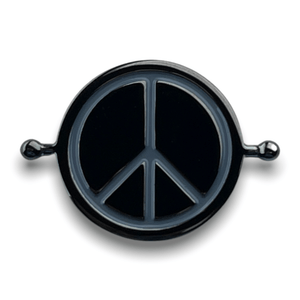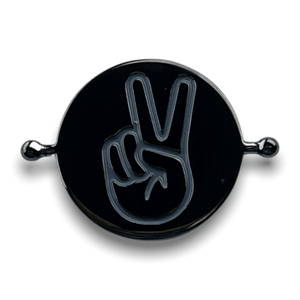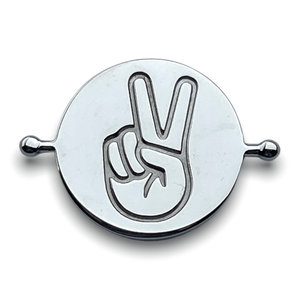 Peace Symbols Spinner
This spinner has two sides—one side has the peace symbol on one side and hands making the peace symbol on the other. 
No one likes to feel like their inner peace has been disrupted. Not getting a full night of sleep, dealing with a difficult co-worker, or realizing you left the house without your headphones can make any of us feel on edge. 
When you're feeling angsty, this spinner will help you take some deep breaths and will encourage you to only agree to things that bring you peace for the rest of your day. You could also use this spinner to empower you to peace out of any situation you no longer want to be in. If it isn't promoting peace, it's time to kick it to the curb.